Clinical Trials at Curative
Since the company's establishment in January 2020, Curative has been committed to innovation, discovery, and safety.
Studies are conducted by doctors and researchers to help answer important medical questions. Learn more about our current clinical trials below.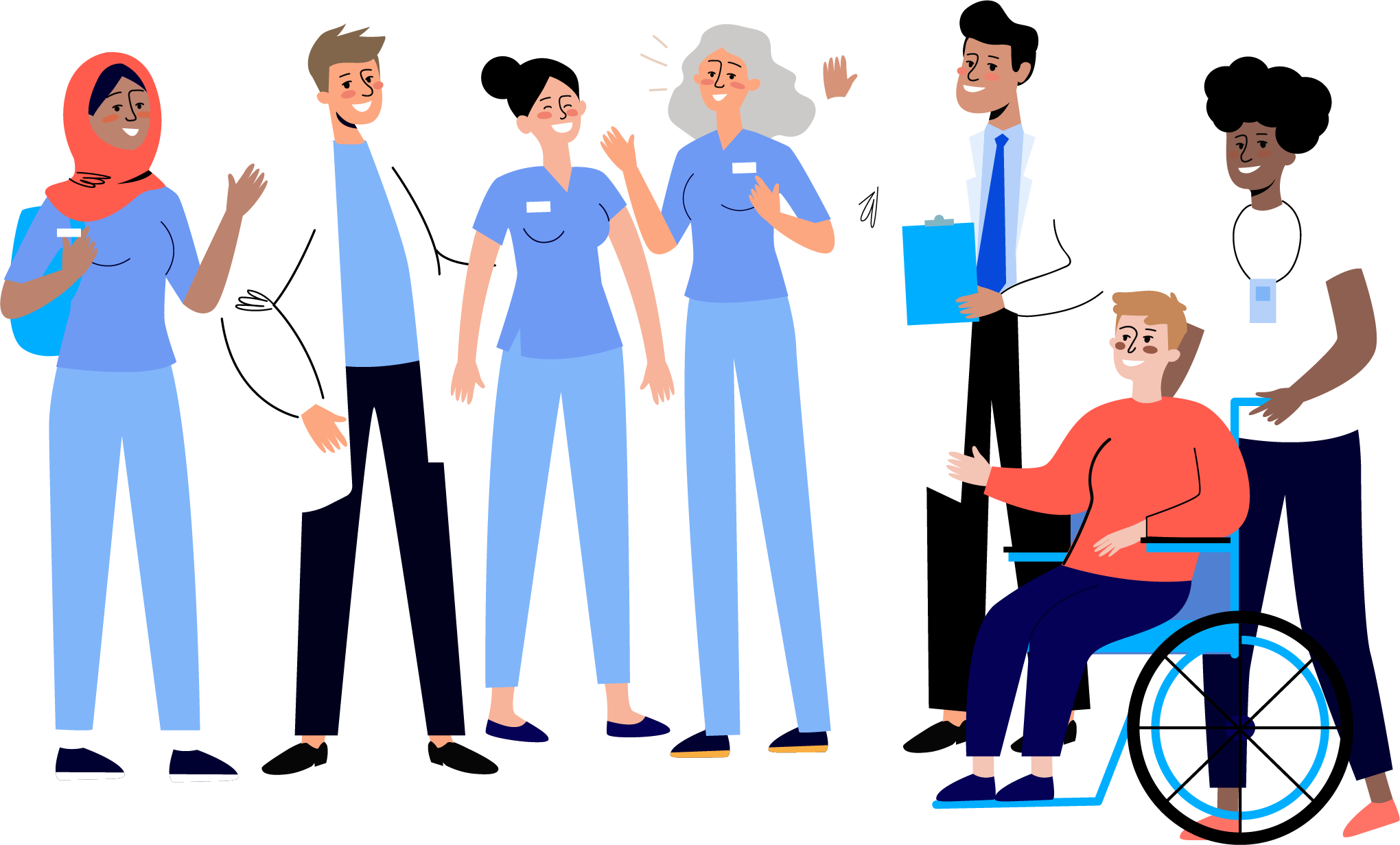 Cardiometabolic Study
Comparison of Digital Weight Loss Methods
The purpose of this study is to compare several approaches to weight loss and diabetes management so that Curative may select programs that will have the best results for future target commercial insurance health plan members.
Enrolled participants ages 18-75 with a BMI greater or equal to 25 are randomly assigned to one of four commercially available weight loss programs for a 12-month period. Participants are expected to actively participate in the program for 12 months to evaluate how well the program does at supporting weight loss. The programs are provided at no cost to the participants.
Participants visit one of three Curative Labs (San Dimas, California, Monrovia, CA, or Austin/Round Rock, Texas) for 6 health visits at: baseline (enrollment), 3-months, 6-months, 9-months, and 12-months with a final follow up at the 24-month mark. At each of the health visits, there will be a physical examination, a blood draw, and a questionnaire.
Participants are compensated for their time.
To determine your eligibility and sign up for the study, click the button below.
Long/ Short COVID-19 Study
Investigation of Biomarkers for Long COVID
The purpose of this study is to identify biomarkers in long COVID patients (symptoms >6 months) that differentiate them from individuals who have fully recovered from infection in order to establish diagnostic criteria for long COVID or post COVID syndrome. The 3 enrollment groups include those who have only been infected with COVID once and either had symptoms for 6 or more, those who only had symptoms for a month or less, or those who have never been infected with COVID.
Interested parties fill out a survey to determine eligibility and, if eligible, are contacted by study staff to complete enrollment. Certified phlebotomists collect blood and observe a self-collected shallow nasal as well as have participants self-collect urine at each of 4 at home collections (one baseline collection and 3 more collections every 3 months). Participants will also participate in survey check-ins on a monthly basis and report any changes in symptoms or new COVID infections.
Participants are compensated for their time.
Enrollment in this study is temporarily paused, however if interested please fill out the appropriate form and study staff will contact you, if eligible, once enrollment resumes:
Partnered Studies
Curative proudly partners with universities, laboratories, medical device and health care companies to facilitate innovative research. If interested in partnering with Curative on a study, please fill out the form below.
University of Southern California (USC) Child Infectiousness Study
Understanding Infectiousness of SARS-CoV-2 in Children
The purpose of this study is to evaluate the extent and duration of infectiousness of SARS-CoV-2 infection in school age children who are both vaccinated (breakthrough cases) and unvaccinated and to evaluate how infectiousness is associated with variant of infection, age, symptoms, days since symptom onset, days since exposure, and days since positive PCR test result.
Participants ages 7-18 who recently tested positive self-collect a shallow nasal swab during 5 separate home collections within 10 days of their initial date of infection and complete 2 questionnaires (at baseline collection and at completion).
Participants are compensated for their time. If interested in partnering with Curative on this study, please fill out the form below.